You are here2012 Free Market Road Show in Sarajevo
2012 Free Market Road Show in Sarajevo
---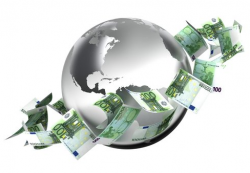 Free Market Road Show coming to Sarajevo again this year.
Date: Monday, 21 May, 2012 - 14:00 - 19:00
Location: Sarajevo School of Science and Technology, Bistrik 7, Sarajevo.
Details:
14:00 – 14:15 Welcome and Introduction
Dr. Barbara Kolm (Austrian Economics Center)
Panel 1: Individualism vs. Collectivism:
How much government can we afford?
Time: 14:15 – 15:30
Chair: TBA
Key note: Dr. Jose Pinera (Cato Institute)
Podium: Dr. Hardy Bouillon (New Direction Foundation)
Faruk Hujic (Innova Management)
Break 15:30 – 16:00
Panel 2: Harmonization vs. Competition:
What brings us back on track on the road to growth?
Time: 16:00 – 17:15
Key note: Razeen Sally (European Centre For International Political Economy)
Podium: Dr. Barbara Kolm (Austrian Economics Center)
Robin Harris (Senior Visiting Fellow at the Heritage Foundation)
Sead Basc (Bosnia and Herzegovina- Henkel BH d.o.o.)
Break 17:15 – 17:45
Panel 3: Euro vs. Sound money:
How will Europe's currency look like in the future?
Time: 17:45 – 19:00
Key note: Dr. Erich Weede (University of Bonn)
Podium: Damir Cosic (The Wrold Bank)
19:00 – 19:30 Evaluation and conclusions
Link here
Online registration here