You are here2014. Free Market Road Show in Sarajevo
2014. Free Market Road Show in Sarajevo
---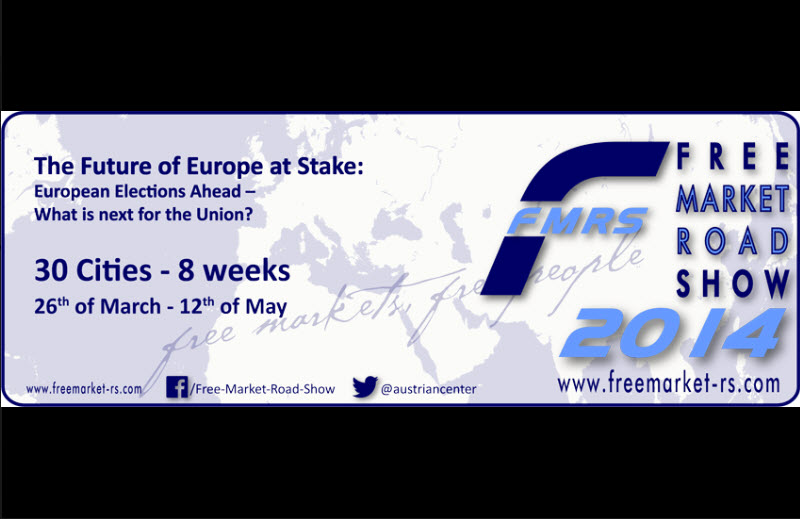 This year's Free Market Road Show (2014) in Sarajevo will be held on Thursday, 24th of April, at the Sarajevo School of Science and Technology University, Hrasnička cesta 3a, 71210 Sarajevo (Ilidža).
2014 Free Market Road Show tour kicked off on March 26th in Bucharest and will end on May 12th in Scandinavia. In capital cities of of countries of the Western Balkans region it will visit according to the schedule below:
Tue. April 22 - Ljubljana
Wed. April 23 - Zagreb
Thu. April 24 - Sarajevo
Fri. April 25 - Belgrade
Mon. May 5 - Podgorica
Wed. May 7 - Pristina
Thu. May 8 - Skopje
More information about event registration and details please visit the official webpage of the Free Market Road Show here: http://freemarket-rs.com/tour/ and on their Facebook page.
Video clips from the last year's (2013) FMRS in Belgrade:
Unleash Your Inner Company
Introduction and First Panel
Second Panel