New to our website? Start with these video clips!
---
The Austrian Economics Center (AEC), in cooperation with over 40 leading think-tanks and universities across Europe and the Caucasus, and in association with international partners such as the Liberty Fund, FreedomWorks, European Students for Liberty and the F.A. v. Hayek Institut, are proud to present the 6th Annual Free Market Road Show®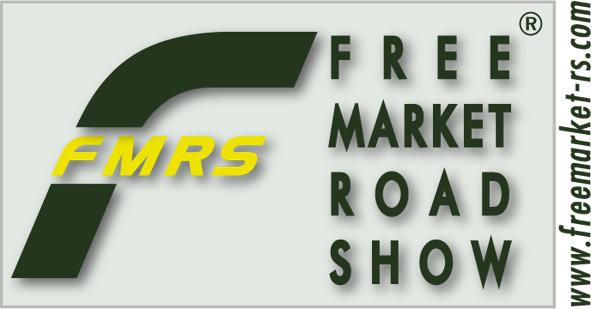 Date:
Monday, May 27th, 2013 - 11:30
-
17:00
Location:
Sarajevo School of Science and Technology
Hrasnička cesta 3a
Sarajevo
The topic of the 2013 Free Market Road Show® is:
"To Save or Not to Save: Will austerity programs alone save Europe?"
Individualism - the only political philosophy that truly protects women's rights, because it regards all people as equal and sovereign individuals.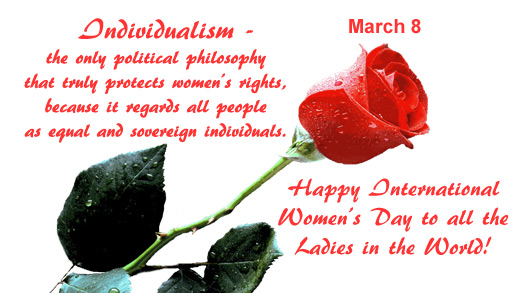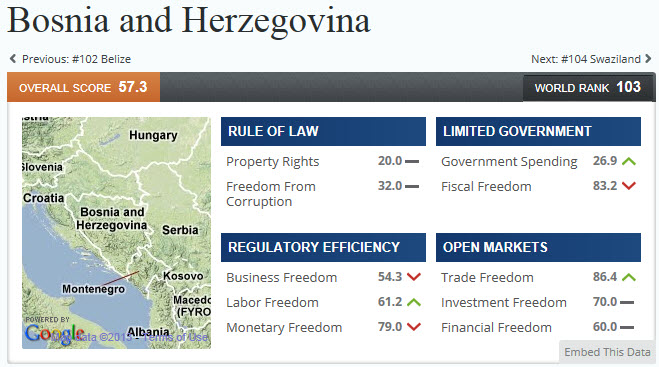 Bosnia and Herzegovina's ranking in the Heritage Foundation and the Wall Street Journal's Economic Freedom Index for 2013 is nothing to be excited about. While its overall ranking of our country has gone from 104th in 2012 to today's 103rd place, this score is totally insignificant to the goal of making a better business climate and increasing the economic well being in Bosnia and Herzegovina.
The following are excerpts from the report: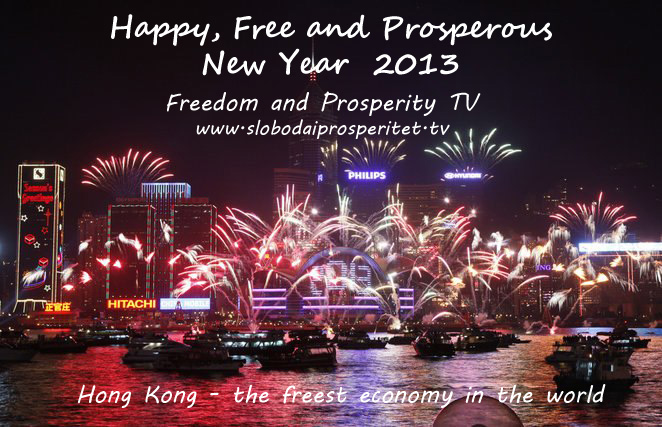 To all our visitors, to all associates, and to all honest and hard working people of Bosnia and Herzegovina, wishing a Happy, Free, and Prosperous New Year 2013.
We would like to use this opportunity to call upon all followers of Campaign for Freedom and Prosperity in Bosnia and Herzegovina and of our regional Freedom and Prosperity TV project, to help us start the 2013 with a bang, by helping us in promoting the ideas of individualism, free market capitalism, and minimal government in Bosnia and Herzegovina and countries in the region of western Balkans. Let the promotion of these noble ideals in 2013. become a part of your and our new year resolutions.
We sincerely invite you to cooperation in numerous upcoming local, regional, and international projects that are in preparation.

Just the other day on Croatian website Dokumentarci.com.hr I came across an Austrian documentary titled "Let's Make Money" (see below) that was produced in 2008. For some odd reason it didn't come to my attention much earlier. Though it is kinda late to comment on it, I feel the need to say a few things, especially because this film largely caters to the conventional collectivist wisdom that blames "greedy" capitalism for all the economic turmoils of today.