New to our website? Start with these video clips!
---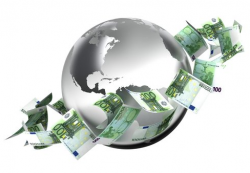 Free Market Road Show coming to Sarajevo again this year.
Date: Monday, 21 May, 2012 - 14:00 - 19:00
Location: Sarajevo School of Science and Technology, Bistrik 7, Sarajevo.
Details:
14:00 – 14:15 Welcome and Introduction
Dr. Barbara Kolm (Austrian Economics Center)
Premiere showing of documentary film "Ekonomija" produced by a non-profit organization "MULTI" from Tuzla.
Event details: March 20th 2012, 19:00h. at College of Economics, AMFITEATAR bldg., Tuzla.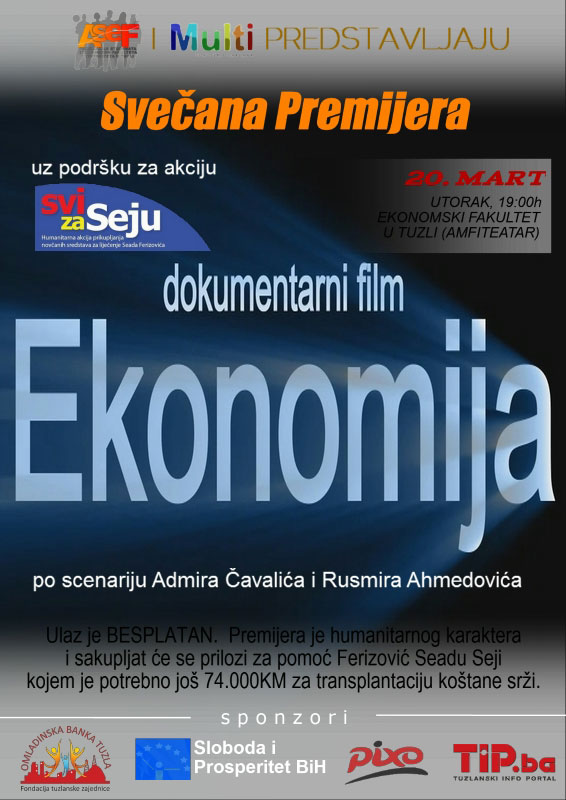 See Facebook page for more info: http://www.facebook.com/events/209759505798413/
For information on more upcoming libertarian/free market events in the countries of western Balkans region, please visit our regional media website: http://www.slobodaiprosperitet.tv/en
Stefan Molyneux: "We can only be kept in the cages we do not see. A brief history of human enslavement - up to and including your own." From Freedomain Radio, the largest and most popular philosophy conversation in the world. http://www.freedomainradio.com
translated and adapted by: Jelena Dedeić and Savo Gajić
transcript of Freedom and Prosperity TV site: www.slobodaiprosperitet.tv
(video at bottom of article )
This is the story of your enslavement; how it came to be, and you can finally be free.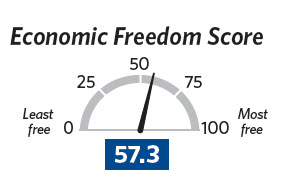 In the Wall Street Journal and Heritage Foundation yearly index of economic freedoms report for the 2012, Bosnia and Herzegovina has remained in 104 place, with an economic score of 57.3, which is 0.2 points lower than last year. One place above Bosnia and Herzegovina (103rd) occupies Kenya and one place below (105th) is Fiji. All of Bosnia and Herzegovina's neighbors have scored much better:
In one of my earlier posts under the name Public transportation for BiH students must be free. Really?, I had briefly touched upon the subject of education, by stating that the best way for the government of Bosnia and Herzegovina to help students is to dismantle the government monopoly in education and allow for market competition to deliver students the best education possible.
In this blog post I wish to share a recent exchange I had with a collectivist minded highschool professor about this same subject. The whole thing started completely innocently, by me forwarding an interesting article talking about how the neoliberal education system would look like, if we had it.